HOA'S Power to Record a Lien Against a Property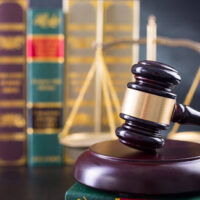 An HOA's right to record a lien, and to foreclose on an unpaid lien, is perhaps the most powerful tool a homeowners' associations has to enforce an assessment obligation.
HOA'S Power To Record a Lien Against a Property
An HOA's lien is a claim for money owed to them pursuant to their assessment; the lien is against the property rather than against the owner. Florida law and the HOA's declarations provide the association with the power to file a lien against a non-paying owner's property for any unpaid fees, which means the association can assert its assessment claim against both the homeowner individually and against the property itself.
When the HOA records the claim of lien on the property with the Clerk of Court, the public is considered to have constructive notice that the property is subject to a debt and that any transfer of title or refinance of the property is subject to the claim for money.
Therefore, if the owner sells the property after the lien is recorded, the recorded lien will survive the transfer of title, if not paid at the time of the closing, and it will remain on the property until the debt to the association receives payment to satisfy the lien.
The power to file a lien against a property gives the HOA a substantial amount of leverage to collect delinquent fees, which could include the foreclosure of the lien and loss of your property. The next time you receive an assessment from your HOA don't ignore it.