Who Can File An Eviction Action In Florida?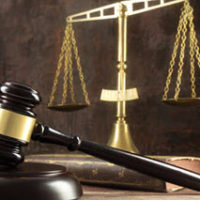 Let's say that you have a problem with a tenant who refuses to pay rent or follow the requirements of the lease, and now it's time to evict. Before starting the eviction process, there is are some important issues to consider: Who has the right to file an eviction in Florida? Under the law, the following parties may bring an eviction action:
Property Owner: A property owner may represent themselves and appear pro se ("for oneself") to file an eviction case. However, if the property owner is a corporation or other fictitious entity, the corporation or fictitious entity it must be represented by legal counsel. This requirement applies to single-member LLCs as well. Additionally, if the owner uses a nonlawyer document-preparation service, the service may only type information provided by the owner, using forms approved by the Supreme Court of Florida. A nonlawyer may not make changes to the forms or give any legal advice.
Landlord: If the landlord is not listed on the deed as the owner; then they must be named as the lessor in the lease, the landlord may sue for eviction in its own name. Section 83.43(3) of the Florida Statutes defines "landlord" as the owner or lessor of a dwelling unit. Just like the owner, however, the landlord must hire a lawyer if it's a business entity and not a natural person.
Property Manager: A property manager may only file an uncontested residential eviction for non-payment of rent, using forms approved by the Supreme Court of Florida. The manager must have written authorization from the landlord, and cannot file suit in its own name or seek a money judgment. Once the eviction becomes contested – meaning a hearing is required – the manager cannot take any further actions. Only an attorney is authorized to handle contested evictions on behalf of a landlord.
Attorney: An attorney licensed to practice law in Florida may file any eviction case, whether for unpaid rent or other lease violations. Aside from property managers in uncontested cases, nonlawyers cannot represent landlords in court. Rule 10-2.1(c) of the Rules Regulating the Florida Bar defines "nonlawyer" as including members of bars from other states. Thus, out-of-state or foreign lawyers must seek permission to appear pro hac vice ("for this turn") in a Florida eviction.
Please contact: Daniel M. Copeland, Attorney at Law, P.A., at 904-482-0616 or submit a contact form.
Disclaimer: The information contained in this article is for general educational information only. This information does not constitute legal advice, is not intended to constitute legal advice, nor should it be relied upon as legal advice for your specific factual pattern or situation.