What Do I Do, My HOA Sent Me a Demand to Mediate?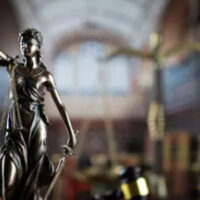 Fortunately, the Florida Statutes has a provision that provides for a procedure to attempt the resolution of a dispute with your homeowner's association ("HOA") prior to either side filing a lawsuit. Under section 720.311(2)(a), Florida Statutes, "Disputes between an association and a parcel owner regarding use of or changes to the parcel or the common areas and other covenant enforcement disputes, disputes regarding amendments to the association documents, disputes regarding meetings of the board and committees appointed by the board, membership meetings not including election meetings, and access to the official records of the association shall be the subject of a demand for presuit mediation served by an aggrieved party before the dispute is filed in court."
It is important to note that this section does not include the collection of any assessment, fine, or other financial obligation, including attorney's fees and costs, claimed to be due or any action to enforce a prior mediated settlement agreement between the parties.
Pursuant to section 720.311, Florida Statutes, this demand to resolve the dispute through presuit mediation is required before a lawsuit can be filed concerning the dispute. Pursuant to the statute, the parties are required to engage in presuit mediation with a neutral third-party mediator in order to attempt to resolve this dispute without court action, and the aggrieved party demands that you likewise agree to this process. If you fail to participate in the mediation process, suit may be brought against you without further warning.
This section means that if the HOA is in dispute with a homeowner that involves one of the areas listed above, the homeowner must be served a demand, which is usually sent via certified mail, for presuit mediation and attend the mediation prior to the HOA filing a law suit in court. The same applies for a homeowner that wants to sue the HOA regarding one of the listed areas.  In the event that you do go to court, if you ignored, failed or refused to participate in the entire mediation process, you will not be entitled to recover attorney's fees, even if you prevail in court.
If you are served a demand for presuit mediation, accept it, DO NOT IGNORE IT.  We cannot stress this enough, DO NOT IGNORE IT. You must give this matter your immediate attention.  By law, your response must be mailed by certified mail, return receipt requested, and by first-class mail to the address shown on the demand.
WE HIGHLY RECOMMEND THAT WHENEVER A SPECIFIC ISSUE ARISES, YOU CONSULT AN ATTORNEY; CALL DANIEL M. COPELAND, ATTORNEY AT LAW, P.A. AT 904-482-0616 OR E-MAIL AT scopeland@dmcopelandlaw.com