Unlawful Detainer, Chapter 82, Florida Statutes versus Eviction, Chapter 83, Florida Statutes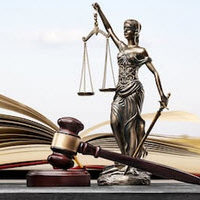 In essence, this cause of action applies to situations where friends, family members, significant others, or other persons are allowed to stay on a premises for a certain amount of time or under certain conditions, with no obligation to contribute monetarily or otherwise, and then refuse to leave after the end of the agreed upon time or the violation of some condition. There is no rental agreement and a landlord/tenant relationship does not exist, but there's a solution through an unlawful detainer when the only issue is possession.
Unlike evictions, unlawful detainer actions are filed when property owners want to remove occupants that previously had permission to reside at the property, but have now had their permission to reside revoked by the owner. Unlawful detainer actions are also filed when a real property owner needs to remove squatters or unknown persons from the property. In every instance, an unlawful detainee is somebody who continues in possession of the real property against the consent of the property's owner, and without a valid lease. Like evictions, however, unlawful detainer actions will ultimately determine which party is entitled to possession.
For example: A mother allows her adult child to move in to her home and live with her. The mother then politely asks her daughter to leave. The daughter never paid any rent or contributed to any living expenses. In our example, if the daughter fails to leave, the mother would not file an eviction action to remove the daughter. Instead, the mother would file an unlawful detainer action. Under Florida law, an unlawful detainer action is used is situations where there is no landlord tenant relationship between the plaintiff and the defendant. An unlawful detainer action strictly resolves the question of who is entitled to possession. The only thing of importance is who has the superior right to possession of the property. Unlawful detainer actions are normally used in the context of removing friends, family members, or guests who have overstayed their welcome and are under no obligation to contribute monetarily or in kind. If you need help deciding whether you should file an eviction or unlawful detainer action against an occupant of real property, please contact the law firm of Daniel M. Copeland, Attorney at Law, P.A. at 904-482-0616.  
Daniel M. Copeland, Attorney at Law, P.A. looks forward to helping you! Please contact us today to schedule your consultation.
Daniel M. Copeland, Attorney at Law, P.A.
9310 Old Kings Road, South
Suite 1501
Jacksonville, Florida 32257
Office: 904-482-0616
Facsimile: (904) 482-0618
E-mail: scopeland@dmcopelandlaw.com