Removal of Transient Occupant from Residential Property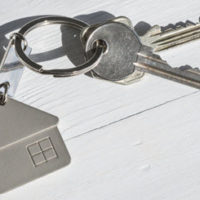 First of all, what is a transient occupant? The term "transient occupant" means a person whose residency in real property intended for residential use has occurred for a brief length of time, is not pursuant to a lease, and whose occupancy was intended as transient in nature.
The Factors that establish that a person is a transient occupant include, but are not limited to: 1. The person does not have an ownership interest, financial interest, or leasehold interest in the property entitling him or her to occupancy of the property; 2. The person does not have any property utility subscriptions; 3. The person cannot produce documentation, correspondence, or identification cards sent or issued by a government agency, including, but not limited to, the Department of Highway Safety and Motor Vehicles or the supervisor of elections, which show that the person used the property address as an address of record with the agency within the previous 12 months; 4.The person pays minimal or no rent for his or her stay at the property; 5. The person does not have a designated space of his or her own, such as a room, at the property; 6. The person has minimal, if any, personal belongings at the property and 7. The person has an apparent permanent residence elsewhere.
It is common knowledge that law enforcement officers will often refuse to intervene in disputes regarding a person's refusal to vacate a residential property –taking the position that the dispute is a "civil matter" — even where the person is not a tenant and by definition is considered a transient occupant. Property owners therefore typically have no recourse to remove persons from their property other than to file a legal action for eviction, unlawful detainer, ejectment, or similar claims. While some of these proceedings can be hastened through the use of the summary procedures established through Florida Statute, §51.011, they still typically require weeks to produce any results even if the tenant defaults for failure to respond to the lawsuit and substantially longer if the lawsuit is contested.
If you find yourself in a position where you have a transient occupant that refuses to leave your property, contact: Daniel M. Copeland, Attorney at Law, P.A., at 904-482-0616 or submit a contact form.
Disclaimer: The information contained in this article is for general educational information only. This information does not constitute legal advice, is not intended to constitute legal advice, nor should it be relied upon as legal advice for your specific factual pattern or situation.