PARTITION ACTION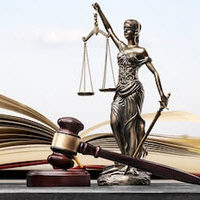 WHAT IS A PARTITION ACTION?  A partition action allows two (2) or more people who typically own real property together to ask the Court to separate the property when they cannot agree about what to do with the property.
Partition actions are common in estate planning when a property owner devises property equally to several heirs, or when divorcing spouses jointly own property. It is always best to attempt to reach a voluntary compromise about property disagreements prior to initiating a judicial partition lawsuit. When compromise does not end in a settlement then any one of joint property owners may file a judicial action for partition in the county where the property is located. Partition actions are available for either real or personal property, but they are most commonly used in the joint ownership of real estate.
A partition action involves standard procedures applicable to lawsuits. The petitioning owner files a complaint, serves the complaint on all co-owners and other parties with an interest in the property (defendants), and then the defendants have the opportunity to answer the complaint and assert defenses. Florida partition actions are controlled by Chapter 64 of the Florida Statutes.
A co-owner of Florida property has the right to have the property divided among co-owners. The court will determine the best way to divide the property. If the court finds the subject property may be physically divided, the court may award separate property sections to each of the co-owners. However, a more likely scenario is that it is impractical to physically divide a property equitably among co-owners with the existence of improvements such as a home or an income producing building on the real property, whereby making physical division impractical and/or impossible.
When physical allocation among co-owners is not practical the court will order a sale of the entire property with the net proceeds allocated among owners according to their respective interests.  A partition sale may be either a private or a public sale. The statute provides that property may be sold privately with the stipulation of all parties to the partition suit. If parties do not agree to a private sale, then the court will order a judicial sale where the property is sold at a public auction to the highest bidder.  The expenses, such as taxes, insurance, attorney's fees, etc. are apportioned among the co-owners according to the final judgment. No attorney fees are granted to the party filing a partition suit if partition is denied. Costs of the sale, whether private or public auction, are deducted from gross sale proceeds.
Property owners considering initiating a partition lawsuit should first consult with an attorney in order to see if partition is the best solution to a disagreement among co-owners of Florida property. Daniel M. Copeland, Attorney at Law, P.A. looks forward to helping you get answers to your questions.  Please contact us today to schedule your consultation.