My Landlord Filed An Eviction Action for Non-Payment of Rent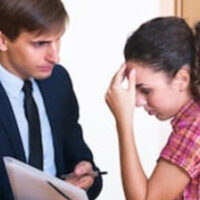 In Florida, pursuant to Florida Statute Section 83.232, tenants must pay rent into the court's registry during an eviction case.  If the tenant does not pay the rent due, they may lose the eviction case by "default."  That means a default eviction judgment is entered against the tenant quickly, without a hearing or an opportunity to come before a judge.
If the eviction action was filed on the basis of non-payment of rent and the rent was unpaid at the time the eviction was filed, whether the tenant intentionally withheld rent or not, the tenant must deposit the unpaid rent into the court's registry. The eviction complaint should state the amount of monthly rent that is due and the month(s) in which it was not paid.
For example, if the complaint states that the rent is $500.00 per month and that it has not been paid for two (2) months, you must deposit $1,000.00 (two months' rent) into the court's registry.  Please note that there is a fee for depositing rent into the court's registry.
In the event that you disagree with your landlord's statement of unpaid rent in the complaint, you must file a "Motion to Determine Rent."
If you file a Motion to Determine Rent, the law does not require you to deposit any rent until the judge rules on your motion and tells you how much to deposit into the court registry. However, this law is interpreted differently by different judges and some judges may enter a "default" against you if you do not deposit the amount you claim is owed when you file your response.  Therefore, if you file a Motion to Determine Rent, it is recommended that you go ahead and deposit what you believe is the correct amount of unpaid rent.
Please contact: Daniel M. Copeland, Attorney at Law, P.A., at 904-482-0616 or submit a contact form.
Disclaimer: The information contained in this article is for general educational information only. This information does not constitute legal advice, is not intended to constitute legal advice, nor should it be relied upon as legal advice for your specific factual pattern or situation.