Military Deployment and Time-sharing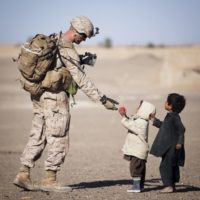 Active duty service members are protected under the Servicemembers Civil Relief Act (SCRA) but they are also protected under §61.13002 of the Florida Statutes, if a motion for modification of time-sharing or parental responsibility is filed because a parent is activated, deployed, or temporarily assigned for military service and the parent's ability to comply with the standing time-sharing agreement is materially affected, the court cannot issue an order to modify or amend a previous judgment that changes the time-sharing arrangement as it existed on the date the parent was activated, deployed or temporarily assigned for military service.
Under §61.13002 (2), if a parent is activated or deployed for military service on orders in excess of 90 days and the parent cannot comply with the time-sharing agreement, then he or she may designate a person or persons to exercise time-sharing with the child on the parent's behalf. However, this designation shall be limited to a family member, a stepparent, or a relative of the child by marriage.
For a more detailed discussion of a military divorce, click here.