Landlord Legal Responsibilities in Florida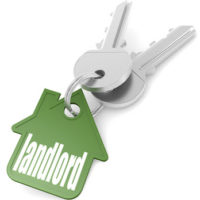 Renting property in Florida entails many legal responsibilities; such as how you pick your tenant(s) to when and how you return a security deposit or make a claim on it.  If a landlord does not know the law, it can cost them time and money.  Let's say for example, you decide that since your tenant isn't paying rent, you want them out of your property. So, you decide to change the locks. Ignorance of the law can really cost a landlord.  Before you do this, call Daniel M. Copeland, Attorney at Law, P.A.  
Discrimination: Florida landlords are allowed to legally reject applicants based on bad credit history, bad references from previous landlords and past behavior, such as previous eviction actions.  However, this does not mean that anything goes.  You cannot discriminate against prospective tenants based on their race, religion, national origin, sex, familial status (such as having children under age 18) or physical or mental disability according to the federal Fair Housing Act. There are a few exemptions to these rules such as owner occupied buildings with four or fewer units and single family homes (as long as the landlord owns no more than three rental homes at a time). 
3 Day Notice of Non-payment of Rent: A 3 Day Notice of Non-Payment of Rent is a condition precedent to filing an eviction action.  A landlord must know what is allowed to be included in the Notice and the timing of the Notice.  A defective notice can slow down an eviction action and really cost the landlord valuable time and money. Call Daniel M. Copeland, Attorney at Law, P.A.  
Security Deposits: This is one of the biggest sources of disputes between a landlord and a tenant.  The landlord needs to know what disclosures are required in writing or in their lease. And, once the lease has ended or the tenant vacates when the security deposit must be returned or how to file a notice of claim on security deposit. Call Daniel M. Copeland, Attorney at Law, P.A.
Habitability of Housing: Landlords are legally required to maintain rental properties in a livable condition.  If the property is not maintained, such as a broken water heater or a roof leak, the tenant may have a right to withhold rent. Call Daniel M. Copeland, Attorney at Law, P.A.  
Retaliation Against Tenants:  It is illegal to retaliate in Florida against a tenant.  For example, attempting to raise the rent or decreasing services for the tenant because they complained about an unsafe living condition. To avoid problems, or counter false retaliation claims, establish a good paper trail to document how you handle repairs and other important facts of your relationship with your tenant.
Written Lease Agreement: For the landlord and the tenant, the rental agreement or lease that is signed by the parties sets out the contractual basis of their relationship and is full of crucial business details, such as how long the tenant can occupy the rental property; the amount of rent that will be charged and the required written notice that must be sent either by the tenant or landlord at the end of the term of the lease prior to it expiring. Taken together with federal, state, and local landlord-tenant laws, the lease or rental agreement sets out the legal rules the landlord and tenant must follow.
Terminating a Tenancy: Florida has specific laws that specify when and how a landlord may terminate a tenancy. Failure to follow the legal rules may result in delays in terminating a tenancy. Florida laws are very specific as to the amount and type of termination notice–for example, a landlord must give a tenant who has intentionally destroyed rental property seven days' notice to leave before the landlord can file for an eviction action.  Also, you need to verify that you are in compliance with the termination requirements set forth in your lease agreement.
LANDLORD/TENANT LAW IS COMPLEX AND CANNOT BE COVERED COMPLETELY IN THIS BLOG.  WE HIGHLY RECOMMEND THAT WHENEVER A SPECIFIC ISSUE ARISES, YOU CONSULT AN ATTORNEY.
Daniel M. Copeland, Attorney at Law, P.A.
9310 Old Kings Road, South
Suite 1501
Jacksonville, Florida 32257
Office: 904-482-0616
Facsimile: (904) 482-0618
E-mail: scopeland@dmcopelandlaw.com