I Just Found Out My Husband Has Had an Affair, and I want to Ruin Him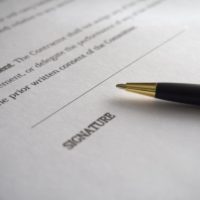 At Daniel M. Copeland, Attorney at Law, P.A., we fully understand that you feel shocked, hurt, betrayed and angry.  We understand that you want to hurt him as much as he has hurt you and that you want to punish him, financially as well as to limit the amount of time that he spends with your children because you now may view at him as unfit to parent your children.
We also understand that any law suit that is driven on anger and emotion rarely ends favorably to either party.  Our job is to take you through the process of divorcing your husband and insuring the immediate future of you and your children.  During the divorce process, you most likely will need some form of temporary child support, spousal support and contribution to your legal fees from your husband.  Our firm will work diligently to protect your best interests as well as the best interests of your children, both on a temporary basis as well as on a permanent basis.
The first area that we will assist you with is in dealing with your anger.  We can recommend a number of counseling sources to help you deal with the anger that you are feeling toward your husband as well as to counsel you through the emotional stress of divorce.  It is a widely accepted belief that the only event more emotionally and potentially financially devastating than a divorce is the death of your spouse. This is because divorce is the death of your marriage, but your spouse is still living and you will have to deal with him for the foreseeable future, at least until your youngest child turns 18.
We will listen to you describe your situation with patience, compassion and understanding.  Next, we will then thoroughly explain the entire process of divorce and identify what you may expect of your husband and, based on what you have told us, the most likely expectations he will have of you.  The better you are able to understand the process and develop reasonable expectations of the ultimate outcome of the divorce, the better result we will be able to achieve for you.
The first thing you must understand is that Florida is a "no fault" jurisdiction.  A short explanation is that you do not have to have a reason to terminate your marriage through divorce; all you are required to allege is that your marriage is irretrievably broken.  You are not required to justify your decision.
The next thing that you need to understand is that Florida is an "equitable distribution" jurisdiction.  What this means to you is that we will assist you in identifying all of the marital assets and marital liabilities and present them to the Court.  Typically, the Court will equitably divide the marital assets and liabilities based on the specific circumstances of the parties. To better understand how marital assets and debts are divided, read our "Dividing Marital Property" page.
Your husband's infidelity or adultery will only become a factor if in the course of his affair, he dissipated marital assets or incurred marital debts.  Examples are: your husband bought expensive gifts for her; took vacations with her; or provided financial support to her during the course of the affair.  This is an area where you really need us. Through various discovery vehicles and techniques, we will be able to determine just how much of the marital estate he squandered on his paramour and how much debt he added to the marriage as a result of his affair.
Once we have determined and documented the total amount of marital assets your husband dissipated in the affair and the amount of additional debt he incurred, we will present these facts to the Court and demand that before the marital assets are divided and marital debts be apportioned, you are to receive full reimbursement of the value of the assets dissipated and indemnification for the debts he incurred.  Once this has been done, then the Court will equitably divide the remaining assets and liabilities between the two of you.
Child support will be determined pursuant to the provisions of §61.30, Florida Statutes and is not affected by your husband's affair.  To better understand what you may expect to receive as child support, read our page dedicated to Child Custody and Support.
Spousal support (alimony) will be determined based on such factors as the length of your marriage, your contributions to the marriage, your current level of education and your ability to obtain gainful employment to contribute to the financial needs of you and your children.  Typically, although not always, the Courts tend to lean more favorably towards the spouse seeking alimony when the basis that the marriage is irretrievably broken is because of adultery by the other spouse. To better understand and develop your expectations as to what amount of spousal support you may reasonably expect to be awarded by the Court, read our page on Alimony and Cohabitation.
At Daniel M. Copeland, Attorney at Law, P.A., we are extremely experienced and talented at tracing the flow of assets through an affair.  The real way to exact punishment from your husband is to make him reimburse you for the costs of his affair and to provide you with the proper amount of spousal support to assist you in establishing your new life without him.  We are very successful at accomplishing these results. Also, we will aggressively work to insure that the best interests of you and your children are well taken care of.
If you have found yourself to be in this situation, immediately contact Daniel M. Copeland, Attorney at Law, P.A. and schedule a free consultation to discuss the specific facts of your situation.