Sharon Copeland, Florida Registered Paralegal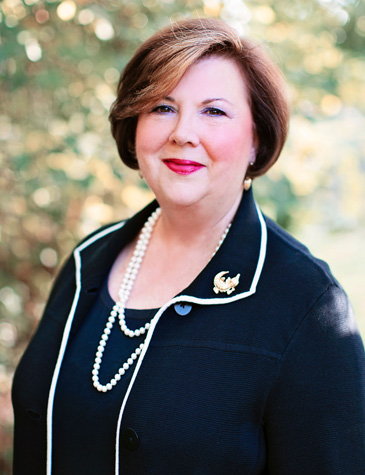 Sharon Copeland is a lifelong resident of Mandarin. Growing up off Scott Mill Road, Sharon attended Loretto Elementary School, duPont Junior High School and graduated from Wolfson High School.
Sharon is also a graduate of Jacksonville University. At JU, she pursued a course of study in psychology and sociology. Sharon will be the first to tell you that her years as a counselor have made her an excellent listener and problem solver.
After considering law school, Sharon decided instead to enter into politics and was elected to the Jacksonville City Council representing District 6 (Mandarin) and from 2003 to 2007, Sharon served as the vice-chair and chairperson of the City Council's Land Use and Zoning Committee (LUZ).  During her last year of service, Sharon oversaw the complete revision of the local zoning and land use code that is still in use today.
Sharon is a devoted wife, mother, and grandmother. Dan and Sharon have two grown sons and two grandsons.
The Copelands also have three great four-legged fur babies.  Most days, you can usually find the "boys" at work.
Currently, Sharon is a Florida Registered Paralegal for Daniel M. Copeland, Attorney at Law, P.A. She enjoys working with clients.
In her 'spare' time, Sharon enjoys gardening (butterfly gardens), cooking, walking, reading, traveling and is a fan of the University of Florida Gators, Jacksonville University Dolphins, and the Jacksonville Icemen.