Does Your Florida Lease Meet the State Requirements?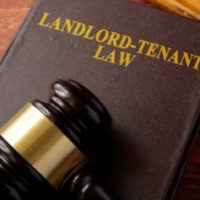 For the landlord and the tenant, the rental agreement or lease that is signed by the parties sets out the contractual basis of the relationship and is full of crucial business details, such as how long the tenant can occupy the rental property; the amount of the rent that will be charged and the required written notice that must be sent either by the tenant or landlord at the end of the term of the lease prior to it expiring. Taken together with federal, state, and local landlord-tenant laws, the lease or rental agreement sets out the legal rules the landlord and tenant must follow.
Under Florida law, landlords must disclose specific information to tenants prior to leasing their residential property.  This information should be provided in the written residential lease agreement.  For example the landlord needs to address the following*:
The name of anyone authorized to act on the landlord's behalf;
Information as to where the security deposit will be held and if it will be held in an interest bearing account or a non-interest bearing account (see Florida Statutes 83.49);
How the security deposit will be returned; Florida Statutes 83.49(2)(d) requires that specific language be included in the lease or by written notice;
Disclosure of lead-based paint and/or lead-based paint hazards;
Landlord's access to the rental property.
*Not all of the requirements can be covered in this blog. 
Most problems arise when the landlord includes illegal clauses in the lease, such as a waiver of landlord's responsibility to keep premises habitable, or when the landlord fails to make legally required disclosures.  And even if it's not legally required that you cover a particular issue in your lease it can certainly alleviate a multitude of problems down the road. The landlord can avoid all kinds of disputes by using an effective and legally sufficient lease and rental agreement that clearly delineates the responsibilities and rights of the parties.
LANDLORD/TENANT LAW IS COMPLEX AND CANNOT BE COVERED COMPLETELY IN THIS BLOG.  WE HIGHLY RECOMMEND THAT WHENEVER A SPECIFIC ISSUE ARISES, YOU CONSULT AN ATTORNEY.
Daniel M. Copeland, Attorney at Law, P.A.
9310 Old Kings Road, South
Suite 1501
Jacksonville, Florida 32257
Office: 904-482-0616
Facsimile: (904) 482-0618
E-mail: scopeland@dmcopelandlaw.com