DO YOU REALLY WANT A RENT TO OWN CONTRACT FOR REAL PROPERTY?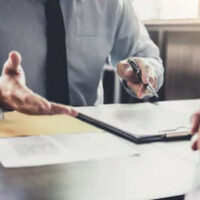 Prior to entering into a "rent to own" agreement with your tenant, you may want to think twice.  In a recent landlord/tenant case (Harner v. Carter, Case No. 2014 32269 COCI (Fla. 7th Jud. Circuit, Volusia County) the Court explained that "eviction is not the appropriate remedy where the occupant of the property has equity in the property and explained that, in amending §83.42, Florida Statutes, "the legislature set a bright line for distinguishing tenants from buyers."
This certainly does not mean that a tenant can live rent free indefinitely; however, it can make removing the tenant much more difficult and complicated, which increases the costs for the landlord in legal fees, court costs and lost rent. Many landlords do not understand that filing an eviction action in Florida under the landlord-tenant laws is quite technical.  For example, if a landlord files an eviction action with a defective three day notice, the action may have to be amended or could be dismissed. If a case is dismissed on a technicality, a landlord may have to pay the tenant's attorney fees.  It is important for a landlord to contact an attorney who regularly defends landlord-tenant actions to prosecute the eviction action.  The landlord's goal is simple, remove the tenant that is not paying rent as quickly as possible. If the case is dismissed on a technicality (if it has not been filed properly), you have just given your tenant additional time in the property, not paying rent, before they are forced to leave.
To speak with an experienced attorney, call Daniel M. Copeland, Attorney at Law, P.A., at 904-482-0616 or submit a contact form.
Disclaimer: The information contained in this article is for general educational information only. This information does not constitute legal advice, is not intended to constitute legal advice, nor should it be relied upon as legal advice for your specific factual pattern or situation.