Do I need a Last Will & Testament in Florida?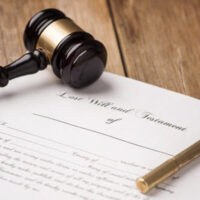 A Last Will & Testament lays the framework for how you want to distribute your assets upon your death. Many people believe that if they do not have a Last Will & Testament their assets will be taken by the state. This is not true. Florida has a default for individuals built into the Florida Statutes. It is called "intestate", which means not having made a will before one dies.  If you die intestate (without a will), your assets will be distributed to your spouse and children, and then your parents, siblings, nieces and nephews as proscribed by Florida Law. If you want to be able to specify who will receive your assets and not depend on the state's statute you must have a valid Last Will & Testament.
There are some issues that are not discussed in the statutes. Who will take care of my children? What will happen with my body? The only way to be sure that your wishes are followed and prevent the state of Florida from making these decisions for you, is to have a Last Will & Testament. If you have minor children you should have a Last Will & Testament to determine who want to be the guardian of the children in the event of your death and what assets you want them to receive once they reach majority.
If you already have a Last Will & Testament, it is a good idea to update your will from time to time.  Particularly, if you purchase or sell real property, if your marital status changes, if your financial condition changes significantly, and if you have children or grandchildren that you would like to recognize in the event of your death.
Today we find that online and software services have scared many people about the price of using a lawyer to prepare a Last Will & Testament. These companies state that you could spend thousands of dollars to prepare a Last Will & Testament with an attorney and that theirs is just as good. While it's possible that you could prepare a Last Will & Testament that reflects your wishes, the problem is that you only die once, so you will never know exactly what the effects of the Last Will & Testament you drafted will be. By talking with a lawyer who has prepared many wills and dealt with the effects of them, you get the benefit of their experience. Most wills that are prepared by an attorney are very reasonable when you consider the potential for problems that could arise when you write your own. Our office typically charges $250 to prepare a Last Will & Testament, which includes the execution in the presence of the required witnesses and a Florida Notary Public.
To discuss the advantages of having an attorney draft your Last Will & Testament, please contact our office. Call Daniel M. Copeland, Attorney at Law, P.A. at 904-482-0616 today.