DO I ADD MY PARTNER TO MY DEED?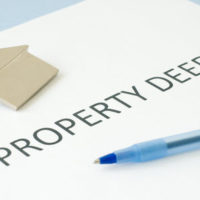 When a couple decides to buy property together, their status (married, domestic partnership, common-law married, etc.) does not have immediate implications. However this changes when a property-owning couple ends their relationship, as their status becomes very important in determining how property — real and personal — will be divided. (Real property is real estate, personal property is everything else.)
While there are well-established laws that govern property division for divorcing married couples from state to state, no such laws exist for unmarried couples.  Therefore, the best advice for all unmarried couples buying a home together is the same: sign a written property agreement with your partner before you put your partner on the deed.
It sounds obvious, but before putting anything into writing, have an honest discussion about your respective "visions" for handling property (real and personal) if the relationship ends. Your aim is to develop a plan (agreement) that keeps working when the relationship stops working.  Then pay a visit to an attorney and have your plan written into a "property agreement." The process is easy and will cost you far less than not having one. If the parties have done their due diligence and talked through everything, then it will only cost a few hours in lawyer's fees.
Anything can be encompassed in this agreement, but it is critical to at least address the following three (3) items:
1) What percentage of the property is owned by each person? (This is a particularly important issue if one person is taking a larger financial stake in the property payments or down payment than the other.)
2) How is the title or ownership described in official records?
3) What will happen to the property if the relationship ends? Will it be sold and the proceeds divided? Can one person stay in the property and buy out the other person? While contingency planning the possible demise of your relationship may be unpleasant, you should look at the agreement as merely an insurance policy of sorts — you hope you will never need it, but it you do, you will be very thankful you have it.
In the event that you do not handle things in advance, you could wind up in a legal action known as a partition action.
Please contact: Daniel M. Copeland, Attorney at Law, P.A., at 904-482-0616 or submit a contact form.
Disclaimer: The information contained in this article is for general educational information only. This information does not constitute legal advice, is not intended to constitute legal advice, nor should it be relied upon as legal advice for your specific factual pattern or situation.