DEFECTIVE THREE (3) DAY NOTICE'S EFFECT ON EVICTION COMPLAINT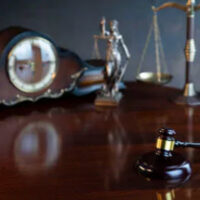 Prior to July 1, 2013, if a landlord filed an eviction action with a defective three (3) day notice, the eviction was subject to be dismissed with prejudice.   However, an amended statute, §83.60(1)(a), Florida Statute, went into effect on July 1, 2013. The amended statue requires that "[t]he landlord must be given an opportunity to cure a deficiency in a notice or in the pleadings before dismissal of the action."
This means that a defective eviction complaint may be dismissed without prejudice and allowed the ability for leave to amend the complaint and continue the lawsuit.  As importantly, the tenant must deposit the undisputed rent into the court registry to file a motion to dismiss (or answer), otherwise a default will issue to landlord without hearing pursuant to Florida Statute §83.232(1). The mere fact that a 3 day notice may be defective does not waive that legal requirement.
In essence, what a landlord may think is an otherwise simple process can easily snowball out of control due to a technicality. As explained, the landlord is at risk of exhausting financial resources such as suffering the loss of additional rental income and paying supplemental attorney's fees. To prevent an extended process and have the case handled right the first time, it is best to hire an attorney experienced in this field to prepare a proper three (3) day notice and eviction compliant in accordance with the Florida Statutes.
To speak with an experienced attorney, call Daniel M. Copeland, Attorney at Law, P.A., at 904-482-0616 or submit a contact form.
Disclaimer: The information contained in this article is for general educational information only. This information does not constitute legal advice, is not intended to constitute legal advice, nor should it be relied upon as legal advice for your specific factual pattern or situation.