CAN A HOMEOWNERS' ASSOCIATION OR CONDOMINIUM ASSOCIATION FORECLOSE ON MY PROPERTY?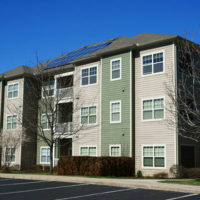 If you live in a house, townhome or condominium that's part of a common interest community in Florida, more than likely you have a responsibility to pay dues and assessments to the homeowners' association ("HOA") or condominium association ("COA").  If you do not pay these dues or assessments, you could be at risk for the HOA or COA to take certain actions, such as placing a lien on your home. These liens result from court-ordered money judgments and can lead to the HOA or COA filing a foreclosure. Yes, an HOA or COA can file a foreclosure action.
If you default on the assessments, the HOA or COA can foreclose on a lien. A common misconception is that the association can't foreclose if you're current with your mortgage payments. But the association's right to foreclose has nothing to do with whether you are current on your mortgage payments.
In Florida, the HOA or COA may foreclose a lien for assessments in the same manner in which a mortgage of real property is foreclosed. (Fla. Stat. § 720.3085(1)(c), § 718.116(6)(a)). Because mortgages in Florida are foreclosed judicially, this means that the HOA or COA will file a lawsuit in court to foreclose its lien.
WE HIGHLY RECOMMEND THAT WHENEVER A SPECIFIC ISSUE ARISES, YOU CONSULT AN ATTORNEY. 
Daniel M. Copeland, Attorney at Law, P.A.
9310 Old Kings Road, South
Suite 1501
Jacksonville, Florida 32257
Office: 904-482-0616
Facsimile: (904) 482-0618
E-mail: scopeland@dmcopelandlaw.com