Are You Starting Construction?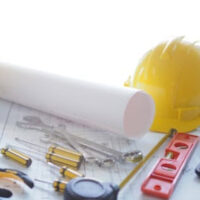 PROPERTY OWNER • Notice of Commencement (NOC) — The first step when starting a construction project is the recording of an NOC.  This is a document that announces that the owner will be improving the specified property. The NOC includes the property's legal description and owner's name, the name of the general contractor, a general description of the improvement, and the name and address of the surety and lender, if any.  An owner must record a NOC for any work for which a permit is required.  A certified copy of the NOC must be posted at the project and it is the primary source of information for parties serving notices to owner.  An NOC is valid for one year by default, or for whatever period the owner decides, and may be renewed or amended as required.
CONTRACTOR • Notice to Owner (NTO) — The NTO creates privity between the owner and subcontractors and suppliers and is required of all non-privity lienors.
Notwithstanding its importance in establishing lien rights, it is often overlooked.  Although the lien law only requires substantial compliance with the information on the NTO, it demands strict compliance with the timing requirements. An NTO must be received by an owner no more than 45 days after commencing to furnish labor, materials, or services to the project.
WE HIGHLY RECOMMEND THAT WHENEVER A SPECIFIC ISSUE ARISES, YOU CONSULT AN ATTORNEY; CALL DANIEL M. COPELAND, ATTORNEY AT LAW, P.A. AT 904-482-0616