ABANDONED PROPERTY AFTER TENANCY IS TERMINATED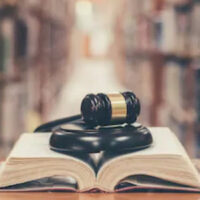 After a tenancy has been terminated or expired, and the premises have been vacated by the tenant through surrender, abandonment, or otherwise, a landlord may find themselves in possession of abandoned personal property which remains on the premises.  Although a landlord may be tempted to immediately sell or dispose of the abandoned property, they may be subject to liability if he does not follow the proper procedures outlined by Florida law.  Florida Statute §715.104 provides guidance to avoid liability. Any personal property left behind should be left on the premises or stored safely by the landlord.  A landlord has a duty to exercise reasonable care in storing the property, but they are not liable to the tenant or owner of the property for any loss.
The first step a landlord should take to properly dispose of personal property is to notify the tenant in writing or any other person the landlord reasonably believes to be the owner of the abandoned property that remains on the premises.  The notice should be in writing, and it should describe all of the property left behind.  The description should be detailed enough so that the owner of the property can identify it.
The notice should also notify the owner of the property where the property is being stored (if not remaining on the leased premises), and that reasonable costs for storage may be charged before the property is returned.  There should be specific information as to where the property may be claimed and the date before which claim must be made.  The date must be a minimum of 10 days after the notice is personally delivered or, if mailed, not fewer than 15 days after the notice is deposited in the mail.
If the owner of the property, or anyone reasonably believed to be the owner, pays the costs of storage and acts to take possession of the property on or before the date specified in the notice, the landlord should release the property.
However, if no one claims the property before the date specified, and the landlord believes that the resale value of the property will be less than $500, he or she may retain it for their own use, pursuant to Florida Statute § 715.109. Otherwise, the property must be sold at public sale by competitive bidding.
WE HIGHLY RECOMMEND THAT WHENEVER A SPECIFIC ISSUE ARISES, YOU CONSULT AN ATTORNEY; CALL DANIEL M. COPELAND, ATTORNEY AT LAW, P.A. AT 904-482-0616